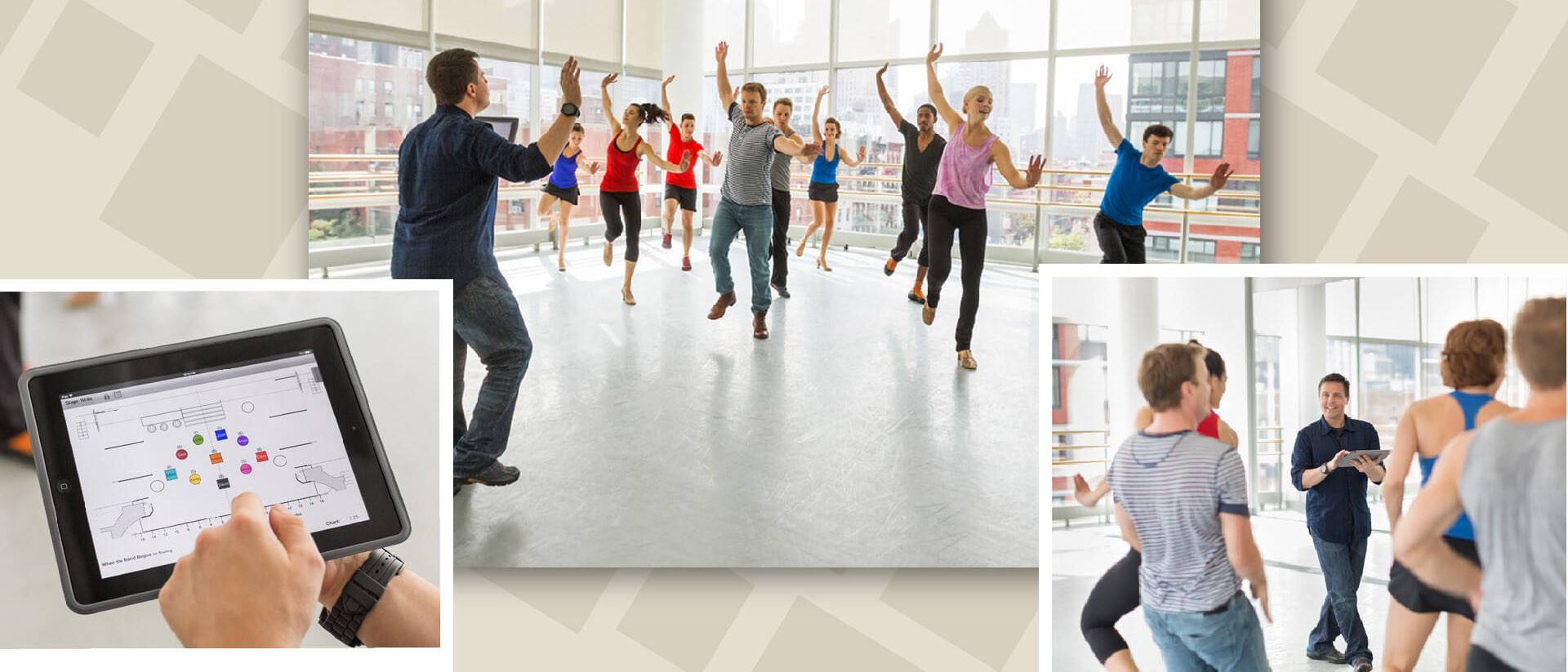 Directors
Choreographers
Stage Managers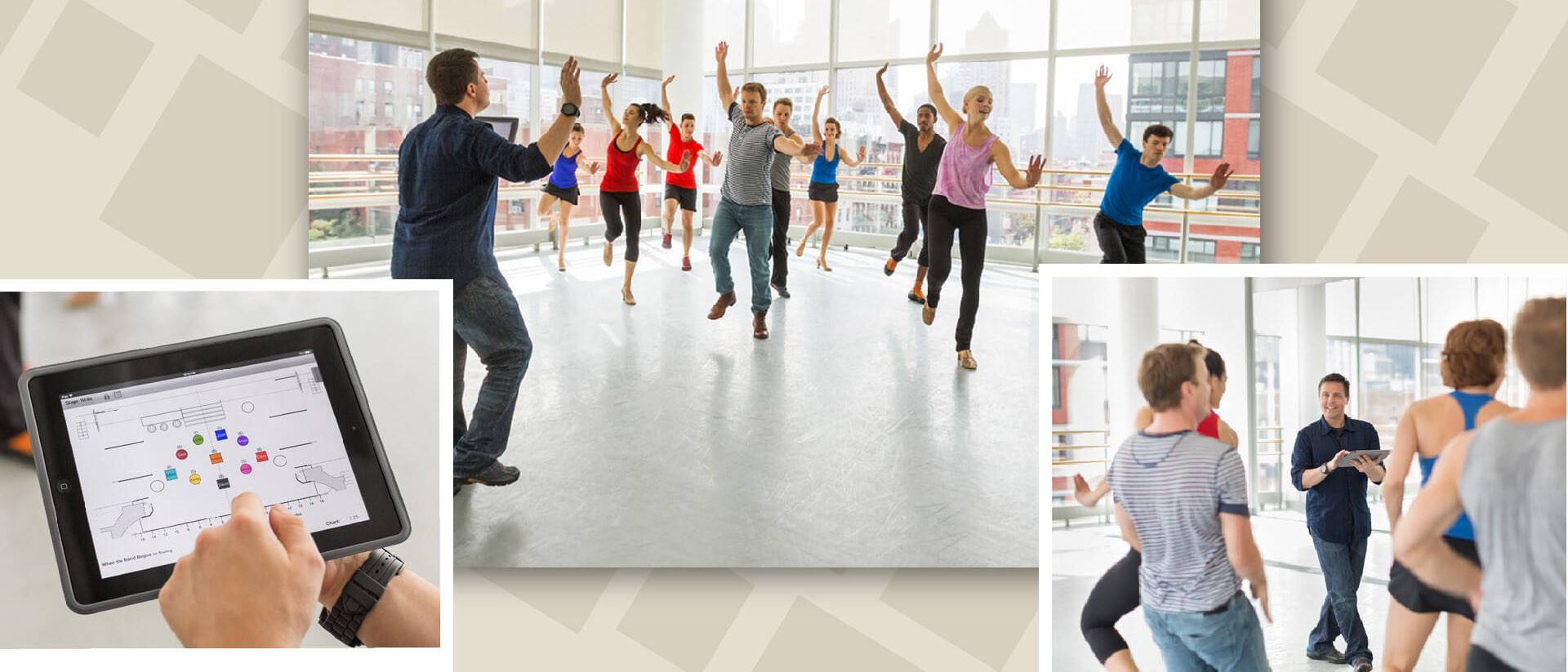 Like what we do? Let's Talk!
Overview
"There is an app for everything", as the saying goes. Stage Write iPad app has pioneered the way directors, choreographers, stage managers, dance captains work for Broadway musicals, theatre, opera, and television events/productions.
Stage Write iPad app is the most feature rich app catering to the theatre industry. Since it's release in early 2012, it's already been embraced by the entertainment community and is already being used by numerous Broadway and National Tour productions, as well as a number of high-profile entertainment companies.
The Problem
The process of documenting staging and choreography is a tedious process. Most musicals and productions use thousands of papers which need to be shared by others in the production (lighting designers, stage managers, dance captains, swings). This leads to following problems:
a. Documentation Modifications & Maintenance
b. Economics
c. Environmental impact
The opportunity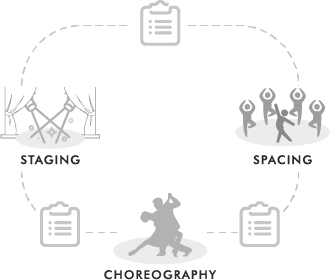 Stage Write makes it simple to document, manage and maintain the staging, choreography and spacing for any theatrical production or special event. Stage Write allows to create accurate, appealing and easy to share charts.
The process
A team of 5 members led by 1 Project Manager drove the project to success with latest technologies and a beautiful UI.
Understanding and documenting detailed requirements
Click-through wireframes for iPAD app
Scalable and expandable system architecture
Extensive test execution using automation
We follow
A systematic method to get to solutions
Wireframes
Prototypes
Coding
Testing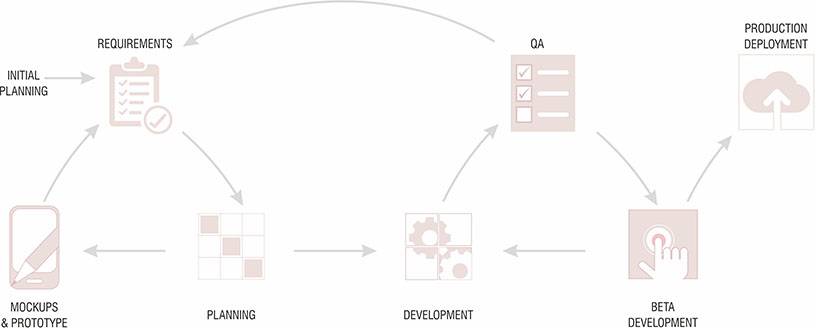 The solution
Stage Write app was designed and developed as a tool for creating, duplicating and editing the floorpan charts that, in a show bible, give a moment-to-moment, top-down view of where and when actors and set pieces move during a show. The app has following core features:
1. Easy Production Set up
2. Create Dynamic Spacing Charts
3. Scroll through charts
Tools we used throughout the process
Values Propositions
With this app, stage manager, director or choreographer has to only enter the stage dimension one time, create the actor icon one time, and then easily drag the performer icons into the desired position. This method saves thousands of hours of time and the final product is clean and easy to share.
The app enables performers to easily document choreography, spacing, traffic patterns, and movement for theatrical events and productions, as well as cheerleading and marching band formations. The app also enables users to create dynamic spacing charts, blocking books, and track the complex movements of all moving elements of a production, from staging and blocking to choreography.
Salient features
User can set up production by
– Defining a space
– Define Number line
– Import or Create Set Pieces
– Import or Create Actor icons
Create Dynamic Spacing Charts
– Add Actor Icons to the chart
– Draw traffic patterns
– Add set pieces, actors to the chart
– Manage charts
Scroll through charts to simulate actions
Print, Email, Share charts
iPAD App Screenshots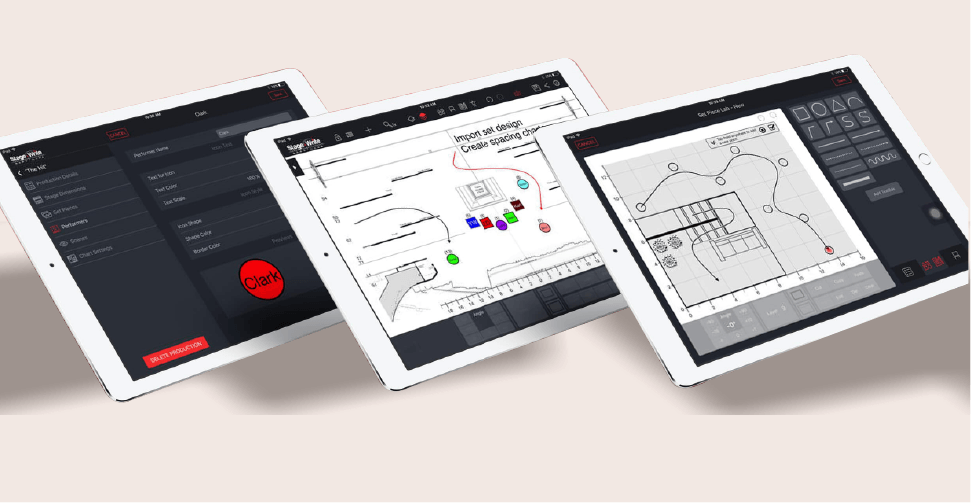 Stage Write App – Capturing Creativity!
The Result
Stage Write was featured on Apple Website, Apple Keynote and Wall Street Journal. Apple launched a campaign called 'Life on iPad' where they feature outstanding apps for innovation. They selected six apps from over 140,000 iPad apps and Stage Write was one of the six that got featured on their homepage. StageWrite was also featured in Apple's 'Transforming Business' keynote.
Stage Write app was released in 2012 and has been embraced by many high-profile entertainment companies including:
BROADWAY & NATIONAL TOURS:
– Disney's NEWSIES
– The Book Of Mormon
– Nice Work If You Can Get It
– Ghost
– The Producers
– Mamma Mia!
– Les Miserables
– Young Frankenstein
– Chaplin
– Kinky Boots
– The Scottsboro Boys
– A Christmas Story
– Cats (Asia)
– A Chorus Line (Europe)
– Big Fish
CONCERTS/SPECIAL EVENTS:
– James Taylor Concert Tour
– Disney World Entertainment
– Disneyland Entertainment
– Universal Studios
– Norwegian Cruise Lines
– Royal Carribbean Cruise Lines
– Olympic Committee
– Cirque du Soleil
– Dr. Oz Show
– The Broadway Boys
Customers Speak
I started using StageWrite during tech rehearsals for NEWSIES.  When I first used it I became emotional – I'm so happy that someone figured out how to do this.  In three days the entire show was completely documented using Stage Write!  This is so user-friendly!  It's going to make so many people's lives easier…!
– Christopher Gattelli, Broadway Choreographer (Disney's NEWSIES, SOUTH PACIFIC)
I've been using Stage Write for my latest musicals and workshops – YOUNG FRANKENSTEIN, the tour of YOUNG FRANKENSTEIN, HAPPINESS, SCOTTSBORO BOYS and LITTLE DANCER.
Stage Write offers me the ability to maintain a musical bible by notating, in the most precise way– blocking, staging, motivation and the knowledge of all technical elements involved in the creation of a show.
In addition, I've been able to apply the use of Stage Write during rehearsals.  Planning with Stage Write has saved me countless hours because I've been able to solve traffic issues and spacing challenges even before I get into the rehearsal room.
In the old days, I used to move pennies around the table to represent dancers!   It is very important to me not to waste the time of the actors.   I want rehearsal to be about acting and exploration.  Stage Write allows me that creative freedom.  And the pennies stay in the jar!
– Susan Stroman, Legendry Five-Time Tony Award Winning Director/Choreographer
https://www.mobifilia.com/wp-content/uploads/2017/11/Blog-StageWrite.jpg
823
1920
Ashutosh Nakhe
https://www.mobifilia.com/wp-content/uploads/2017/06/mf_logo.png
Ashutosh Nakhe
2017-06-19 09:25:13
2017-12-21 11:53:24
Stage Write