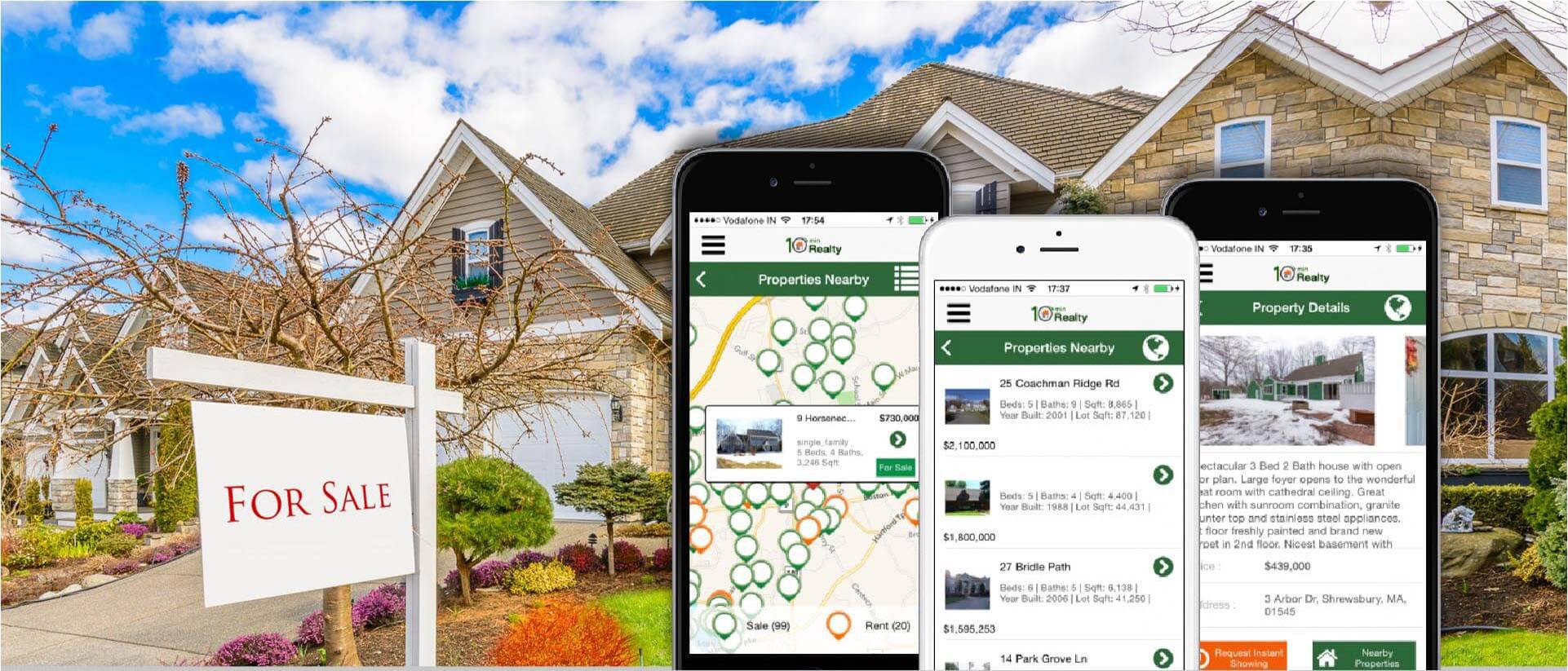 10MinReality A Revolutionary Real Estate App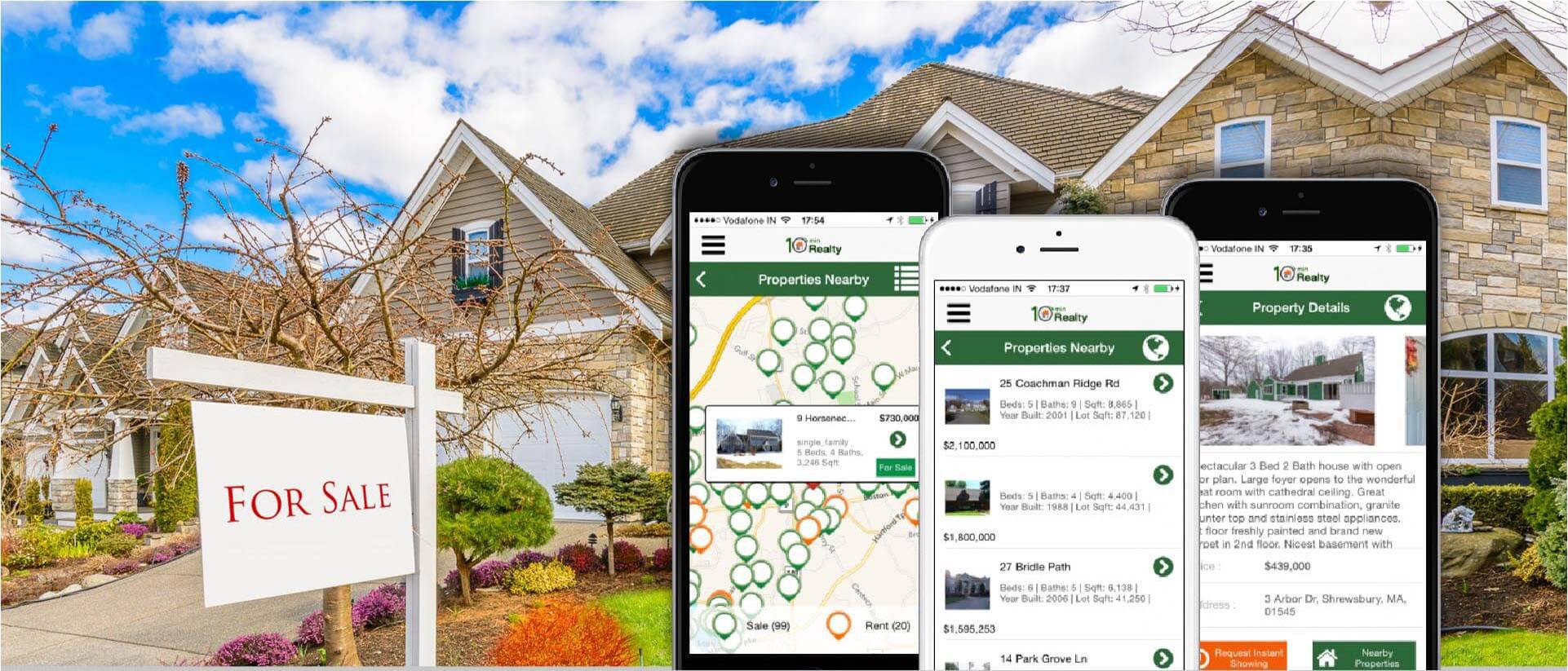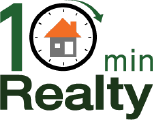 10MinRealty A Revolutionary Real Estate App for Agents & Property seekers to connect and bring about a seamless purchase
Get the Pdf in your inbox
Like what we do? Let's Talk!
Overview
With the popularity and success of Uber, the mobile on demand industry is booming.
10Min Realty is first of it's kind platform in the real estate domain. 10Min Realty platform employs a full cycle approach to provide end to end convenience to the real estate consumer and puts them in charge.
The Problem
Consider this scenario:
You are ready to buy a house. You need to find a Real Estate Agent. You meet with them to discuss your needs and wants. You describe the neighborhood and location you are interested in. Then you wait for the Agent to locate homes that meet your criteria, set appointments and show you the properties. This process may take several days and lots of patience.
The current process of buying, selling, leasing a home is overwhelming and old school.
What one really needs is to send a showing request instantly & realtor show up in minutes while you are scouting for that dream house.

The opportunity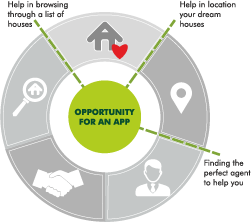 A platform to simplify the showing process by connecting the consumer and the real estate agent in real-time. A platform which enables an agent to show properties that buyer wants and when buyer wants.
10Min Realty platform was developed to disrupt the current process and bring evolutionary changes in the real estate field.
The process
A team of 5 members led by 1 Project Manager drove the project to success with latest technologies and a beautiful UI.
Understanding and documenting detailed requirements
Click-through wireframes for web and mobile
Detailed event diagrams with real life scenarios
Use of Meteor + DDP to achieve near real time results
Extensive test execution on the field
We follow
A systematic method to get to solutions
Wireframes
Prototypes
Coding
Testing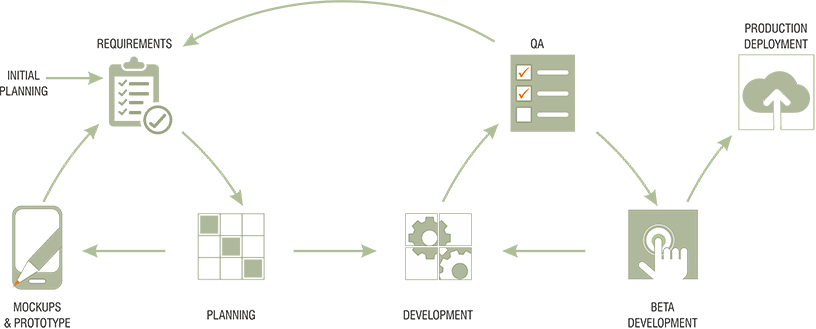 The solution
The core functions of the app are:
a. Connect consumer and agent in real-time
b. Display latest properties on sale and rent
Our team explored number of solutions and finalised on Meteor and DDP to achieve near real time results. This enabled the platform to send request notifications to the app users and update the request status instantaneously. Proprietary agent finding logic was integrated to intelligently increase the search radius in case of unavailability of agents in the vicinity.
iOS and Android apps use Zillow APIs to display latest properties on sale and rent.
Back Office reporting displays various parameters to allow system admin to analyse data and monitor the system. Agents can view their showing stats on their individual dashboard.
Tools we used throughout the process
Values Propositions
– No need to set appointment with agent and go through the lengthy process
– Connect with verified agents
– Request a showing immediately of the prospective dream house
– In charge of the process at all times
– No charges for showing
– Additional way of connecting with prospective customer
– Ability to gauge consumer's preference based on the request
– No immediate property search background work
– Flexible work schedule. No full-time commitment
Salient features
– User can take a picture of the house and the app displays address of the house
– User sends a showing request
– Proprietary agent finding logic sends notification to a verified real estate agents near the location
– Once an agent confirms the request, agent details are sent to the customer along with ETA
– Consumer can track the driver location on the map
– Consumer and Agent have to confirm the showing
– Consumer can take photos, videos, audio notes during showing and store in the app for reference
– Consumer can rate agents once the showing is completed
Web & App Screenshots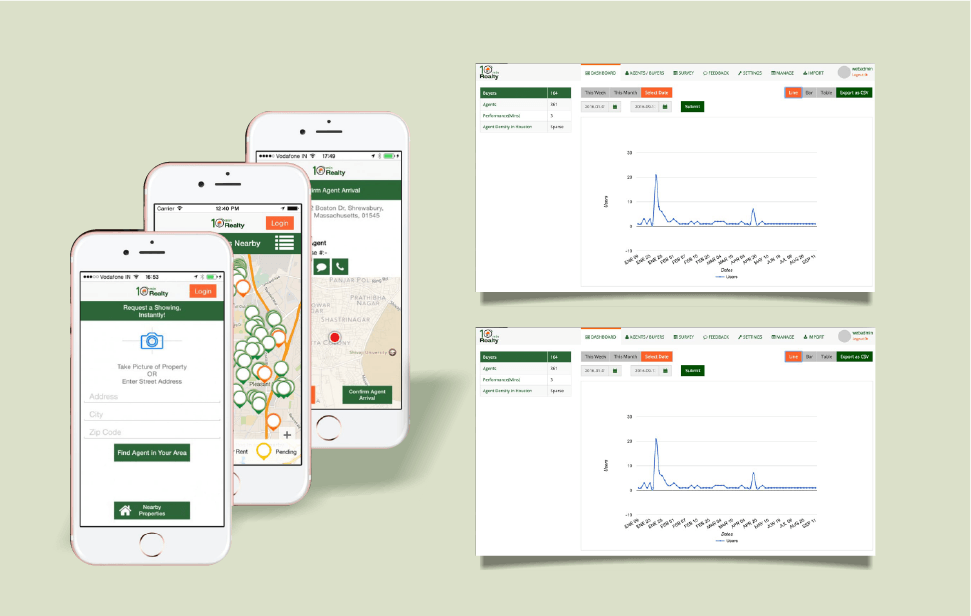 "Request A Showing, Instantly!" Try 10Min Realty today.
The Result
10Min Realty went live in Houston. It received a good press coverage. There are 7 partners already using the platform.
10Min Realty is soon launching in various cities across the US.
These testimonials prove the technological disruption 10Min Realty has caused in the real estate domain.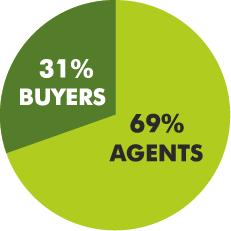 Customers Speak
What an awesome tool. Finally technology has caught up with Real Estate. As a Realtor I am always looking for an advantage with true lead generation. To think that I can receive an alert when someone is interested in a house is fantastic. If you are interested in seeing a house, download the app and I guarantee I will be there!
– Larry, 10Min Realty realtor
My fiancée and I had just started our home search process. We had a general idea of where we looking to buy. We used to spend our weekends driving the neighborhoods we like. What I did not realize was how easy 10MinRealty made it to be able to see the house that we really liked. Within a few minutes of requesting a showing, George, arrived and was able to show us the house and help us submit a contract for purchase. Thank you 10MinRealty for making this process easier and thanks to George our real estate agent for walking us thru what might have been a really complicated process.
– Johnny, a satisfied 10Min Realty customer
https://www.mobifilia.com/wp-content/uploads/2017/11/Blog-10minuit.jpg
823
1922
Vaibhav Shaha
https://www.mobifilia.com/wp-content/uploads/2017/06/mf_logo.png
Vaibhav Shaha
2017-06-14 06:52:15
2018-01-22 11:53:50
10 min realty