Stay updated with our Newsletter
3 Ways to Generate More Real Estate Sales Leads
The real estate market has always been, and will always be, huge in both monetary terms and market. However, letting prospective buyers know about your business and the fact that you can help them find exactly what they are looking for is the crux of good marketing and business success. There are a lot of ways to generate more sales leads in the real estate sector, and automation and technology are two of these methods.
If you are looking for techniques to boost real estate sales and lead generation, then here are 3 effective methods for the same. These methods revolve around mobile and desktop applications that streamline the real estate sales process.
3 Ways to Boost Real Estate Sales
Make
sure the property listings on your website are up to date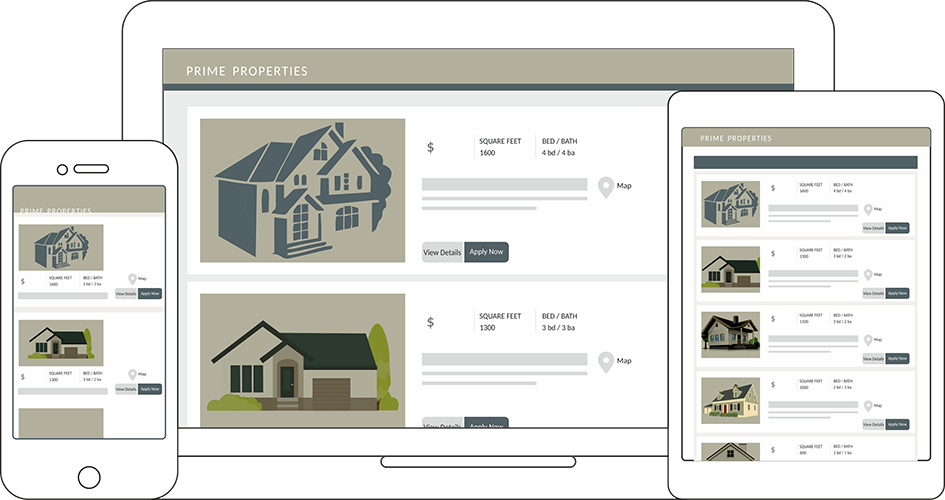 Keeping property listings updated is important to ensure that only the latest and available properties are displayed on your website. One way to do this is to integrate your website with one or more Multiple Property Listings (MLS). This enables multiple listings from various geographical regions on your website. This is particularly helpful if your company conducts operations in more than one city or county.
Another good way to ensure updated listings is to have an automated system of addition, deletion, and modification of current listings. The property listings should serve as a one stop shop for your customers. They should be able to view all the properties in one go, or at least as many as possible. This is the best way to help them arrive at a decision soon instead of feeling the need to check out other options. An application that integrates various MLS that offers numerous property listings, targets prospective buyers with very high buying scope, and maps out their purchase pattern can help you get to them well in time.
An app
for on demand property showing

Wouldn't it be great to have an application that allows home buyers to connect with agents in an area in real time to see properties in that area after they already get there? 10MinRealty is one such app. Developed with an engine that's akin to the likes of Uber, this app completely cuts down the time that it takes for the process of home buying. For a prospective buyer to give information to an agent about their parameters for choosing a property and the agent to come up with those properties for showing takes a lot of time. If users are able to land up at a neighbourhood and then connect with agents already present there for instant, real-time property showing on demand, it can send your sales soaring through the roof! It puts buyers in charge of the showing while allowing agents a lot of flexibility as well.
Autom
ated redevelopment ROI calculator

Real estate developers are busy people. You probably don't have the time to look at every single redevelopment property, but when you find a good one, it's always a good idea to seal the deal quickly. Imagine having to calculate the value of a redevelopment property manually, using spreadsheets, to ascertain whether it's of a feasible, economical value or not. An application like Redevelopment ROI System helps property developers calculate custom ROI of a property to judge whether it is worth the time and investment.
Real estate sales aren't restricted only to new property. Already constructed, old property that needs to be redeveloped is also quite a viable market. In such cases, an ROI calculator helps you boost sales and generate redevelopment leads for your company.
Parting Thoughts
Automation and applications are a great way to generate sales leads for your real estate company. People take the traditional method for home buying very rarely, like visiting company offices or credit unions. Everyone prefers to conduct at least the initial research online. Hence, targeting high-value customers and tracking their buying journey whilst using the above mentioned applications enables greater lead generation and sales.
Lead Generation
MLS Aggregation
On-Demand Showing
Real Estate
Real Tech
https://www.mobifilia.com/wp-content/uploads/2018/01/3-Ways-to-generate-Background.png
906
2200
Ashutosh Nakhe
https://www.mobifilia.com/wp-content/uploads/2017/06/mf_logo.png
Ashutosh Nakhe
2018-01-28 18:50:42
2018-02-21 13:19:42
3 Ways to Generate More Real Estate Sales Leads